Why Choose Sligo?
Why choose Oyster View, Rosses Point, Sligo - for a Life Swap?
Sligo is a visually stunning and tourist-friendly destination, with the dramatic backdrop of Benbulben, glimmering beaches, rolling green hills, and magical woodlands, this ancient county is filled with over 5,000 archaelogogical sites, with unsurpassed leisure activities and state-of-the-art business facilities, few places can complete as a destination for leisure or business.
Cultural Sligo
Culture in Sligo is a lively, attractive combination of contemporary and traditional theatres and art centres. Writers and artists have been inspired by Sligo, the poet William Butler Yeats is synonymous with County Sligo www.yeats-sligo.com
Today Sligo is still as vibrant with its theatres & groups to name but a few: Hawkswell Theatre - www.hawkswell.com and Blue Raincoat Theatre www.blueraincoat.com. The Model Arts and Niland Gallery is one of Ireland's most important contemporary art centres. Sligo County Council is committed to promote & support ongoing development of arts projects www.sligoarts.ie
Outdoor Activities
The town of Sligo is encircled by 3 Bays – Surfing related sports such as paddle boarding and sea kayaking do not require waves, and other derivative sports such as kite-surfing and windsurfing rely primarily on wind for power, yet all of these platforms may also be used to ride waves. LSD Kite boarding www.lsdkiteboarding.com, Rosses Point Yatch Club www.sligoyachtclub.org & Strandhill surf club www.strandhillsurfschool.com will all lend a hand.
Golfer's Paradise
Sligo boasts magnificent links courses along the Atlantic seaboard and provides some of the most challenging and exhilarating golf in the world.
Not 1, but 6 courses to choose from. From Ballymote, Collooney, Enniscrone, Strandhill, Tubbercurry to the world renowned 18 hole links course at Rosses Point, a challenge to the best golfers and fun for all.
Game Angling
If its Salmon or Trout that takes you to the water then try the Famous Pool at Ballisodare or the
Easkey River.
Coastal walks
With no shortage of walks of this magnificent coast line – start at Rosses Point 8km and enjoy the breath taking scenic Northern skyline. Also to be enjoyed Enniscrone Coastal Walk, Lissadell, Dorrly Park, The Sligo Way, The Miners Way & Historical Trail, Slish Wood, Deer Park, Union Wood, Sligo Mountain Walks – Benbulben and Knocknarea, Dartry Mountain Range, Sligo Spur Walks and many more www.coillteoutdoor.ie
Retirement Groups
The Bealtaine Festival Sligo has grown by including local arts and cultural venues, community and care settings and active retirement groups to facilitate a more active social life for older people who wish to broaden their horizons, meet new like minded people and get out more
www.sligoarts.ie/ FestivalsandEvents/BealtaineFestivalSligo/ Sligo Active Retirement Association,
Gleann Active Age 'Monday Club'
Cliffoney Active Age Group
Skreen & Dromard Active Age Calry Active Retirement Association
Sligo Active Retirement Association
The 'Catlysts', Sligo Town
Retired Primary School Teachers of Co. Sligo Association
Tirreril Archaeological & Historical Society
Education
Sligo has 6 secondary schools, and 42 primary schools. St Angela's College and Institute of Technology are third-level colleges.
Business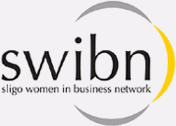 Sligo Women in Business Network (SWIBN) was established in 2004 through funding accessed by Sligo County Enterprise Board from the Programme for Peace and Reconciliation. Through the initial support of the funders Border Action and the ongoing support of Sligo County Enterprise Board and the facilitators the network has grown to over 300 members. 2012 Sligo Women in Business Network
---

Sligo County Enterprise Board works with and for small businesses in Sligo to create a thriving and innovative business sector throughout the County. Through flexible and client- focused actions and programmes the Enterprise Board seeks to promote and develop enterprise and entrepreneurship'
---

Enterprise Ireland's mission is to accelerate the development of world-class Irish companies to achieve strong positions in global markets, resulting in increased national and regional prosperity. Our strategy is driven by the overarching principle that growth in global markets through the internationalisation of Irish companies is the key to wealth and employment creation in Ireland. Our priorities include driving innovation, stimulating the emergency and development of companies of scale, consolidating existing growth in key sectors and markets, capitalising on emerging opportunities and helping to realise sustained and balanced regional growth'
---

The Innovation Centre is a hub for regional development in the North West. We use the expertise in IT Sligo to create a culture of innovation and entrepreneurship that in turn is easily accessible. We provide the facilities and a stimulating supportive environment to nurture entrepreneurs. We have established ourselves as a leader in regional development for local business and industry.
---

IDA Ireland is Ireland's inward investment promotion agency responsible for the attraction and development of overseas investment in Ireland. The IDA helps companies from across the globe to excel in their sector and reach their target markets efficiently and effectively. Almost 1,000 companies – including some of the world's best known brands have chosen Ireland as the hub of their European networks.'
---

Western Development Commission (WDC) The Western Development Commission has developed the LookWest.ie initiative to promote the benefits of living, working and doing business in Ireland's Western Region. It features video case studies of people who have relocated or set up businesses in Sligo and utilises all the latest social networking tools to engage with a global audience. The Case Study section encourages people to share their experience of relocating to or establishing a business in Sligo and the West. Other innovative aspects of the website include a Skills Register and a Regional Company Directory.
---

Sligo Chamber is the largest business membership organisation in the North West of Ireland, representing over 300 businesses and organisations in Sligo City and County. The aim of the Chamber is to promote the long term economic development of the County and to create, maintain and develop an environment and infrastructure in County Sligo which is conducive to the development of local business, industry and commerce. Sligo Chamber provides a range of effective and efficient services to enable the business community to grow, develop and gain competitive advantage, and to attract new industry, commerce and investment to the County.
---

Sligo Business Network provides opportunities for its members, located in County Sligo and the Sligo Diaspora. The network is a membership based organisation of firms, entrepreneurs, and business professionals, networking together to improve competitiveness and professionalism in the market place. The organisation facilitates networking with regular meetings, events, online communication and forums. Sligo Business Network aims to promote Sligo, Ireland as a place for business success and the Sligo business community.
Location/Transport
The main roads to Sligo are the N4 Dublin, the N17 to Galway, the N15 to Lifford, Co Donegal and
the N16 to Blacklion, Co Cavan.
Bus:
Bus Eireann – Bus station located in Sligo Town
Train:
Irish Rail - Sligo Railway Station located in Sligo Town
Airports:
Sligo Airport, located 8km from Sligo Town
Sligo Port – handles small ships up to 2,000 metric tons (DWT)
Knock Airport 55km/34 miles from Sligo Town
"There are no strangers here; Only friends you haven't yet met"
William Butler Yeats